We are exploring the clean and primary
ENERGY OF NATURAL HYDROGEN


It is capable of providing a cost-effective boost to the emerging hydrogen economy
NATURAL HYDROGEN is a newly discovered geological source of sustainable and non-fossil energy
Hydrogen is generated by a natural geochemical process inside the Earth's crust, and because of this it is a sustainable and inexhaustible source. Moreover, helium is often present in high concentrations within hydrogen accumulations.
Instead of drilling for fossil fuel we drill directly for natural hydrogen and associated helium
Our first exploratory well was successfully drilled in 2019. It provided us with unique information about these types of prospects.
Today we have the expertise and know-how to successfully identify and drill for hydrogen accumulations and related minerals.
Currently, NH2E is seeking investors willing to join our endeavor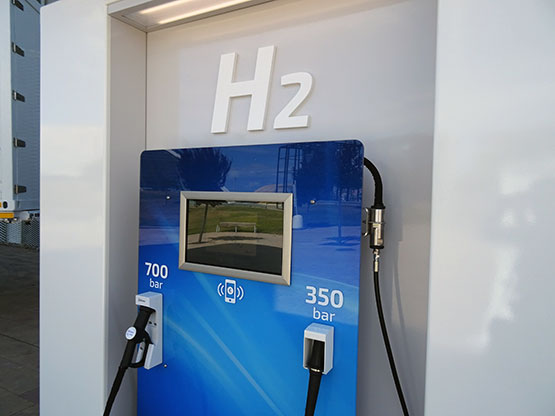 • Exploration of substantial sources of natural hydrogen gas will yield low-cost hydrogen and helium. Together they will contribute to the profitability of the project.
• By participating, investors will be among the first to unveil the potential of this new resource to the world, which is in urgent need of clean, sustainable and affordable energy.
Also, we invite parties interested in our project to contact us:
Request a study if you would like to use our expertise to test your wells for the presence of hydrogen or to evaluate the hydrogen and helium potential of your land.
Send us your CV if you would like to work in our Team.
Email us if you are willing to collaborate or to do research and science with us.
Let's work together to explore this new source of energy!
Read more about natural hydrogen and our project and Contact us
Free hydrogen has long thought to be rare on Earth... until recently.
Several years ago, geologists from our Team predicted and then discovered a new, previously unknown natural phenomenon: many places on the Earth's crust seep significant quantities of hydrogen gas (H2).
The presence of naturally occurring H2 was not recognized before because it is odorless, invisible, tasteless, non-toxic, and most importantly, a very diffusive gas. Natural (geologic) hydrogen is non-fossil resource, meaning its use will not generate any pollution. It can reduce the carbon and pollution footprint of the transportation and chemical industry: hydrogen is the most energy-rich gas and is now considered to be a viable replacement for fossil fuels. Currently, the most common processes used for hydrogen generation require the decomposition of natural gas or electrolysis of water. Such methods produce undesirable by-products and require considerable expense. Therefore, there is a real need for an inexpensive, clean, and sustainable hydrogen source.
Moreover, helium in commercial concentrations is often associated with hydrogen. It is a valuable, but very scarce resource and its reserves are limited. Demand is growing faster than current supply.

To explore for this new natural resource, Natural Hydrogen Energy LLC, was formed in the United States. Members of our international Team are geologists and chemists. All Team members are highly qualified, have advanced scientific degrees, and have spent many years in hydrogen research. We have extensive knowledge of natural hydrogen and lots of "know-how". Combined, the Team has more than eighty-years of experience and are constantly expanding our knowledge in ongoing research collaborations with leading institutions and organizations. To assure competence in our exploration, we use the services of experts in drilling and gas production, who share our high regard for environmental protection.

After several years of intensive research, our Team selected and obtained mineral leases over our most promising geological sites. The first drilling in the USA was successfully completed by our company in 2019. The results show that extraction of hydrogen and helium gases is possible.